From Hana (our engine ensuring StartINC chugs steadily onward), to Millie Q (who is simultaneously the foundation and glue holding the whole thing together), our team would love to make your acquaintance, and, what better way than through some in-depth profiles!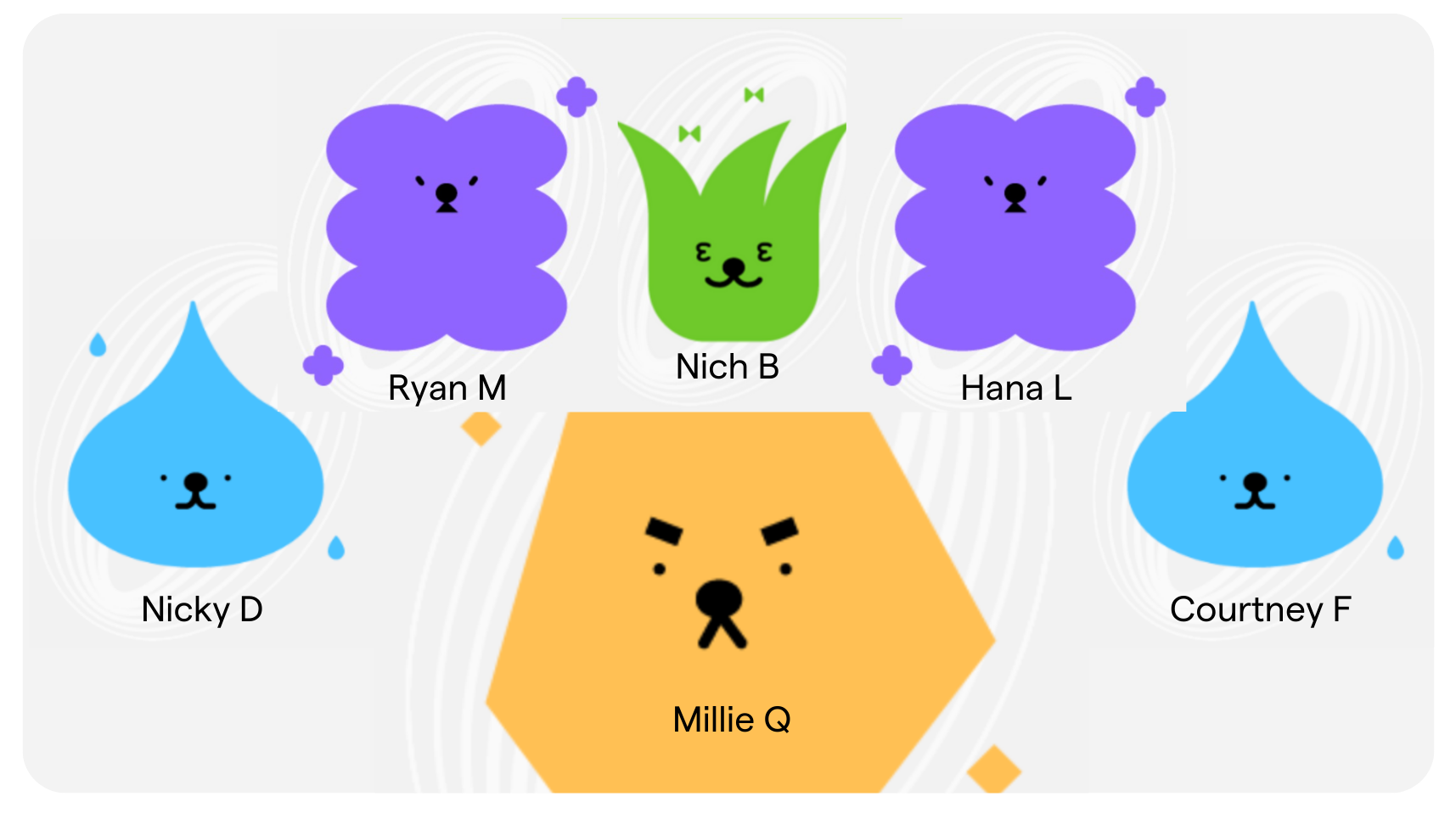 We recently had the pleasure of discovering our personality styles by way of the Taiwan Design Expo Test and the results are both interesting and frighteningly accurate. As you can see, not only is our team satisfyingly symmetrical, but our personality types also make up what can only be a strong composition for a startup. We have a strong base of rock, water to feed the grass, and poisonous but oddly cute defenders that can keep us grounded and safe from dangerous ideas.
Who and what are we?
Role: Director
Personality Type: Grass
Strengths:

Helping Others
Growth Mindset

Interests:

Motorbikes
Agriculture
Listening
Thoughtful Relationships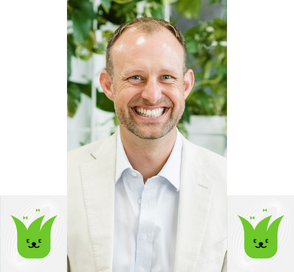 Gallup Clifton Strengths:
We don't know
We tried to ask him to take the test
But he's incredibly busy
Oh well
Top 5 coming soon!
The Burch in Burch&Co, Nich is our fearless leader who graciously gave the go ahead on this project in hopes that the legal world would be made easier (and cheaper) to navigate. Nich has recently been granted a probationary motorbike licence, meaning he is ready to race ahead with StartINC and get to the finish line of the early-stages for your startup. We promise a wheelie smooth experience. Get ready to Start(inc) your engines!
Hana L
Role: Associate
Personality Type: Poison
Strengths:
Interests:

Tech
Hot sauces
Soda water makers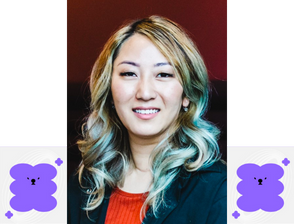 Gallup Clifton Strengths:
Command
Connectedness
Individualisation
Analytical
Deliberative
Hana was lucky enough to be the mind where the StartINC idea first came to exist. As a poison personality type, Hana cuts straight to the core of any issue that comes her way; efficiency is key. Her enjoyment of hot sauce and spicy water reflects a satisfaction for overcoming adversity, a personality trait that suits leading an early-stage legal startup. With challenges to face at every corner, our leader of day-to-day operations is always there with a bubbly water and the solution. Maybe an informative video as well.
Ryan M
Role: Associate
Personality Type: Poison
Strengths:

Networking
Problem solving

Interests:

Finance
Water Polo
Leading
Presenting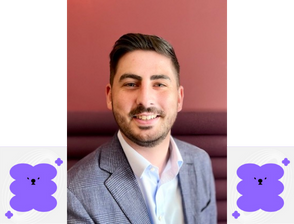 Gallup Clifton Strengths:
Communication
Woo
Analytical
Individualisation
Relator
The face you may have seen representing our team at various functions, events and conferences is our towering figure of capital raising, Ryan. A fellow poison alongside Hana, this star of the water polo scene decided to take his talents to the legal world. With a penchant for getting startups off the ground and succeeding for a long time after, Ryan has found his passion and is seeking to make access to his, and our, legal services as seamless as possible. Catch him in the pool (if you can) and on Zoom if you're serious about making a well-oiled machine of a business.
Millie Q
Role: Community &
Team Manager
Personality Type: Rock
Strengths:
Interests:

Travelling
Football
Ollie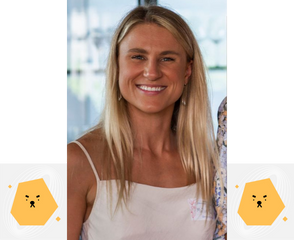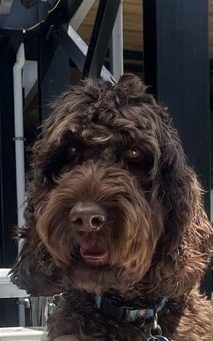 Every startup, team or community needs a solid foundation to launch off of, and what better rock to the StartINC team than our very own Millie Q. As the team and community manager of the wider Burch&Co family, Millie is quite literally the glue holding the entire operation together. In fact, if you happen to see Ryan, Hana, or Courtney out in the field, Millie made it happen.
Courtney F
Role: Associate
Personality Type: Water
Strengths:

Strategising
Staying focused

Interests:

Peace and quiet
Swimming
Learning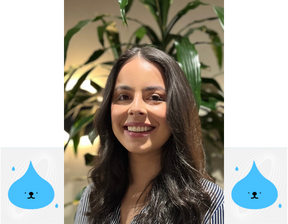 Gallup Clifton Strengths:
Competition
Relator
Restorative
Futuristic
Significance
You may have heard the famous Bruce Lee once say that to adapt to any situation you must become 'formless, like water'. While StartINC will be formless, because it's a computer, how could it be made to adapt to the complexities of the startup world? Introducing yet another (wow) startup specialist, and Water #1 of the team, Courtney. The freshest addition to the StartINC team, Courtney isn't afraid of being thrown in the deep end to fend for herself (sneaky water pun) and we're hoping she'll water down any rigidity in our product, giving it room to grow into what we know it can be.
Nicky D
Role: Paralegal
Personality Type: Water
Strengths:
Interests:

Meeting new people
Basketball
Reading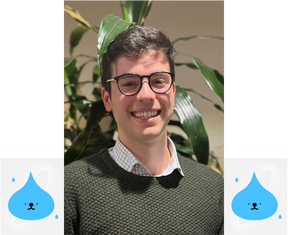 Gallup Clifton Strengths:
Restorative
Strategic
Adaptability
Learner
Achiever
Water #2 of the team, the paralegal formerly known as 'Nick' now goes by 'Nicky D' for easy distinction between himself and Mr Burch. When asked about his role on the team, Nicky D said he was 'just happy to be included' and while he has the least legal training of the bunch, every team needs someone to bring the great assists. Having spent most of his (young) legal career in the Startup & Capital area, the new kid on the block is eager to fill out his knowledge of this field and what better way than immersing in a tech startup like StartINC (and writing fun blog posts).